A couple of firsts yesterday. I quoted a house wash, but the customer decided just to do his north wall (an easy 30 minute job less than a mile from home). But as I'm doing the work, I hear a motor running around the corner, and on the west side of the house I find this - a guy power washing the chimney.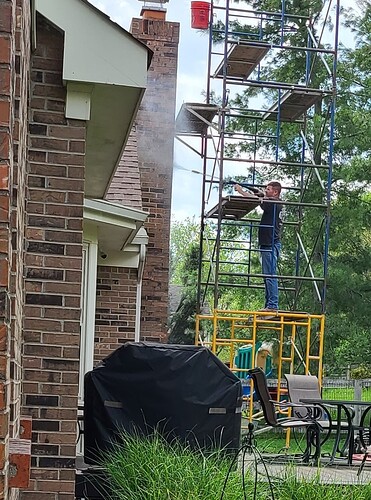 .
Turns out he's replacing the cap and cleaning it was just a part of that.
Then, I look up the home of a prospect wanting a quote on Google Street View and notice they have a sign in their front yard on Google. So I move around to see what it says and it's for a pressure washing service - and it has their house wash price on it ($199).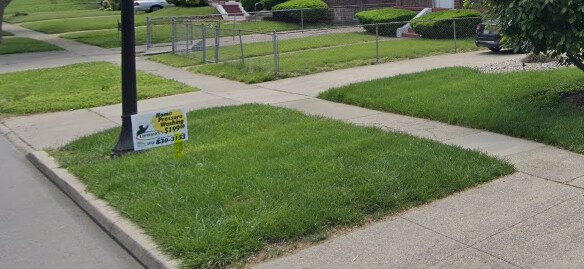 Makes pricing - or deciding whether to even quote, rather easy.