I plan to upgrade trailers next year, as many of you know I currently have a 5x8 enclosed.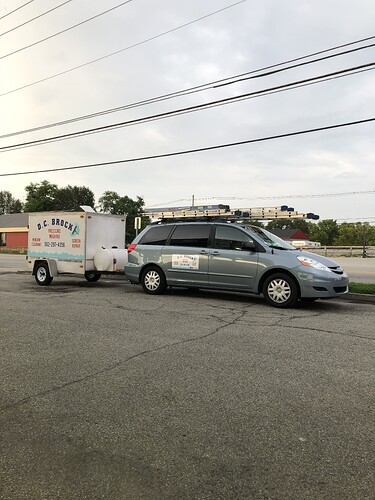 Getting the same, a 5x8 but one with a side door this time. Having the buffer on the tongue is nice in that rinsing off and draining/filling water is external and easy, but a drawback that I can't transport that water anywhere.
I'm torn on another flat front or v-nose. 5x10 is not off the table either.