I tried running my 4x4 direct drive pressure washer off of my buffer tank yesterday but unfortunately the pressure was pulsating. I suspect its because of a lack of water flow to the pressure washer as I wasn't experiencing any leaks and only ran 100' of pw line. The inlet on my pressure washer is at least 6in higher than the buffer outlet but the water flows well out of the buffer tank and was pushing water into the pressure washer when the buffer tank valve is open.
My next pressure washer will be belt driven and skid mount. But for now, my solution is to just transfer my water hose from the buffer tank to the pressure washer when switching over to surface cleaning.
Is it okay that the pressure washer still has the unloader bypass set up running to the buffer tank if I have it hooked up directly to the water hose?
Also, it's a 3/4 hose running from buffer tank to pressure washer at the moment. If it was a 1" or larger hose would it really make a difference in this situation? I know 1" is recommended but for whatever reason I thought I was smart and a 4gpm machine would get along with a 3/4 hose leading into it.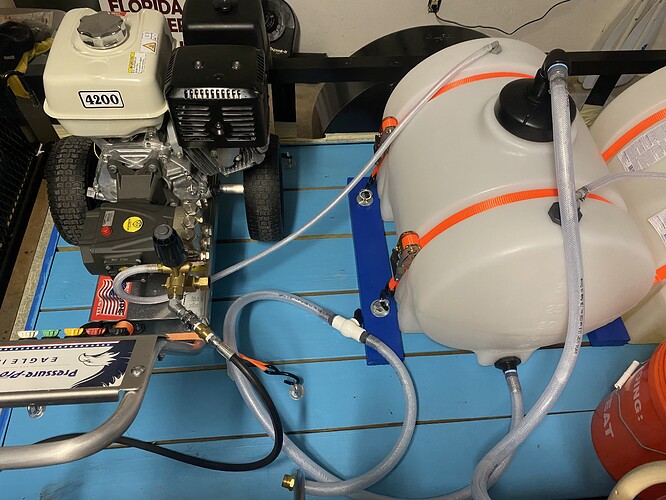 I appreciate any help and thanks you for reading!