First paver sanding - no wonder she jumped right on my quote. Learning a lesson here, and no doubt a few more before the job is done. Wondering if any of you paver guys have ever dealt with this and what your suggested remedy would be.
The existing sand is coming out of most of the joints, and remains compact in others. Not sure if it's a concrete-based sand or what, but I don't anticipate anything other than real pressure is going to dislodge all of it. No top down photos to show.
The drainage sends water right into this area, so as the roots grew they had a great relationship with the runoff. Couldn't see the roots underneath all the dirt they were trapping when I came out for the initial quote.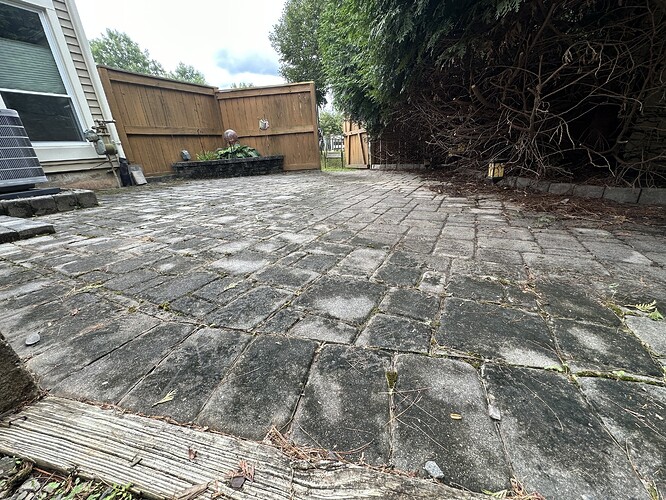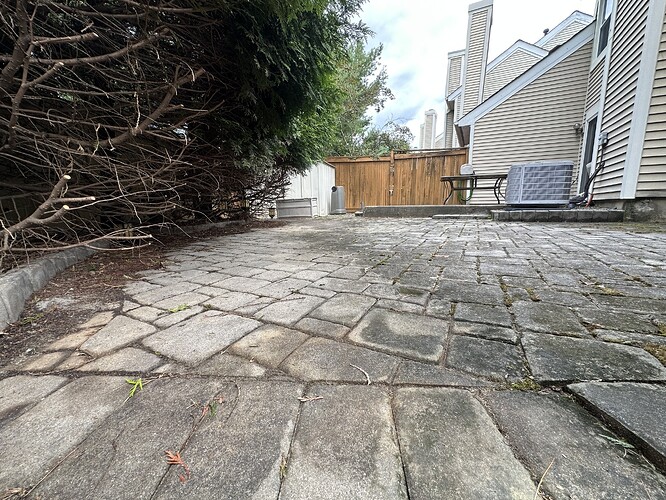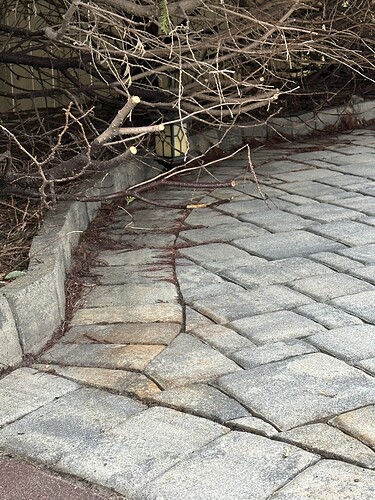 The only serious solution I can think to do is pull each one of these up and yank/nip the roots as far back as I can.
It should be mentioned that the customer specifically requested these pavers resanded.