I know I kind of hijacked another thread with some of this stuff, so I figured I'd start a new one dedicated to the topic.
I geek out over this stuff.
What I've got at the moment:
Dual three-way valve setup for rinsing the injector. Soap on the left, water in the middle, bleach on the right: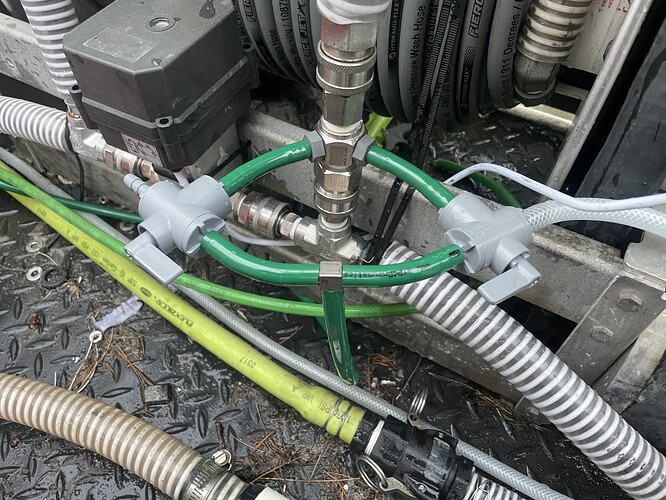 My soap draw tube. 3/16" wfp tubing with an xjet style proportioning tip shoved in the end. Also using the smallest tip on the soap barb of the injector. This lets me draw about .67oz/minute of downstreaming. Adapted to a piece of 1/4" chem hose to go on the injector barb.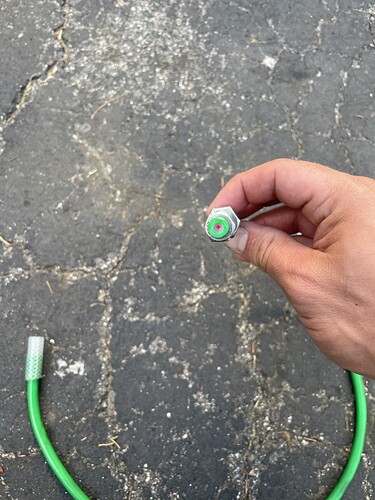 My house wash mix. Currently about 40oz of PowerSolve from HydroChem, 96oz water, and 3oz of RainClean 5x from Horizon Aromatics. I'm actually liking the power-solve way more than elemonator lately. Rinses off glass nearly spot free.