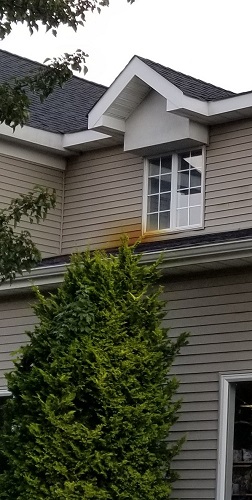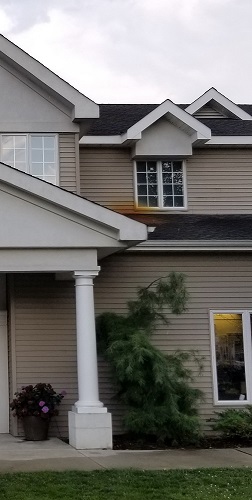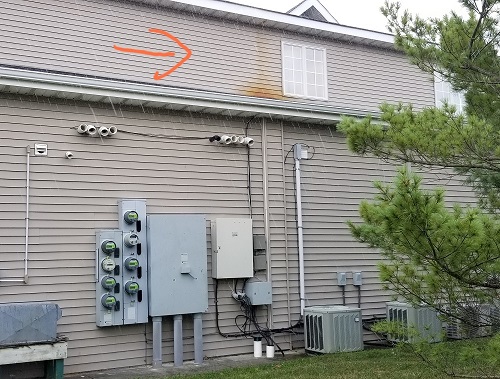 I'll will be washing a 10K SF commercial building, mostly vinyl. Building has 2 rust stains on 2nd floor, one in the front-serious eye sore, 2nd is in the rear of building. The cause of stain has been fixed, from a few years ago. I'm confident of building wash, I'd greatly appreciate any suggestions the experienced washers are willing to share for the rust stains.
I've only used F9 twice on concrete rust stains, 2 foot areas, both successfully removed. I am new to PW'ing started in May this year, LLC & insured. I'm a thankful & avid reader here & a bookmarking abuser.
I have almost a gallon of F9, thinking 1:2 ratio, multi application, hoping I have enough. Any "guestimate" of how many applications? I'm trying to determine pricing on time & materials.
Also, If I may, I'd like to describe my approach here before I move forward with the job just to be sure I'm moving in the right direction?
Starting in the back, 2nd floor, experiment & get a better feel for the vinyl application in an area hardly even seen. Afterwards, I'll move to the front of building. The rust is directly over the center of building, a horrible sight and I will be ecstatic when I remove the stain for them. <— can-do attitude!
From what I've read, wet/mist area 1st, apply 1:2 F9 with pump sprayer, I have a brush if needed, assuring surface never dries. I'm thinking 1:2 1st & 2nd application, 1:1 for additional applications?
I'm also washing building. Should I consider a splash of F9 in my wash for front of building to attempt to blend in the area of stain? (keeping away from spraying windows)
Here is where I start to overthink… I would rather overthink then screw it up! Both rust spots are in the corner of windows which may be a concern for window splash. In addition, asphalt roof shingles and gutters are under the windows. Do I have an issue with F9 running off on shingles? on gutters? I will lightly spray with water as I'm working on stain.
As mentioned, any feedback, recommendations etc appreciated. Thank you for your time in advance, Anne