I ran across a thread where racer had done a post on giving all of y'all the info then everyone suggesting a price and thought it might be fun/informative to do the same but on a commercial job rather than residential.
I'll post everything I can and answer any questions to the best of my knowledge.
The job is on a military base in north Alabama I already hold the contract on washing the buildings and now we are bidding on the sidewalks,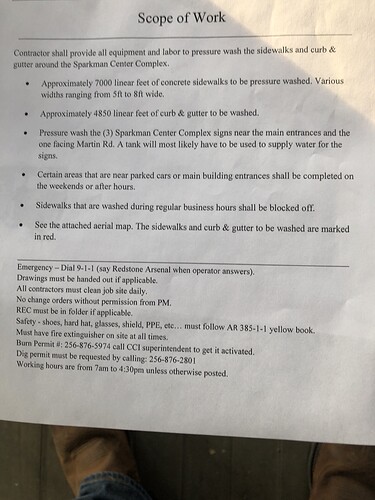 curbs and gutters. I'll post some pictures to help give a visual on the size.
Bids are due 2pm this coming Tuesday and there are two other companies and myself looking at the project.