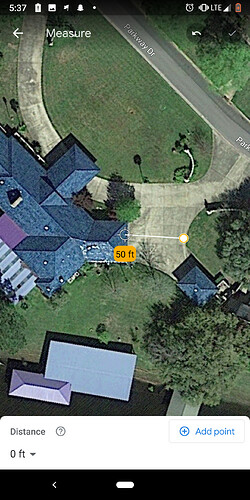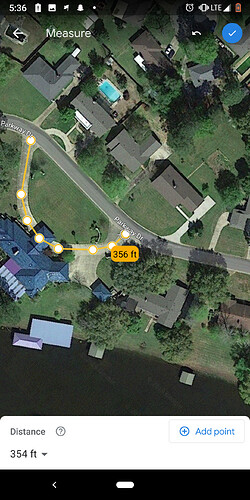 Only received one job so far since I've started a few weeks ago, had a few bail out on me.
I was passing out some flyers today I just got in and I noticed this monster driveway with a for sale sign so I called the realtor and mentioned it needing cleaned.
She said she would talk with the homeowner next week about it, she asked for a rough estimate and I had not measured it yet. I said about $300.
After Google Earth measuring i discovered it is
356x20= 7120
50x50=2500. Total:9620 sqft
and that doesn't include the front entryway or rear carport
I have a 4gpm and a 16in surface cleaner, all I can can think is that it's gonna take all damn day
At .11 that will be $1058.
Anyone ever quoted a driveway that big? I'm gonna do so research on how many sqft I can cover.