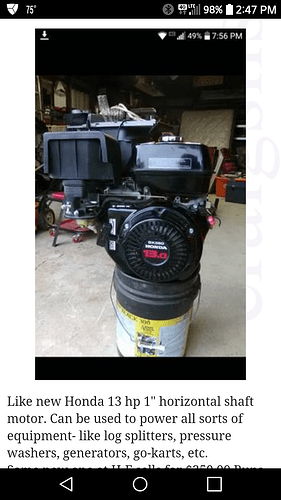 Thinking of buying this GX390 motor.
What pump would I use?
Id like to start out with a 4gpm then upgrade to 5.5gpm prob next year.
I searched for pumps and so much comes up that I a little lost on what I'd choose.
I'd like to go on the cheaper side with the 4gpm since I'm not going to keep it long.
The 5.5gpm I'd prob go either mid way or best on that one as Ill have it for alot longer time.
If someone could give me a couple Proper options I'd be greatful.
Ps yes I've searched.
When searching 100 different kinds come up and I'm not sure what exactly I'm looking for.