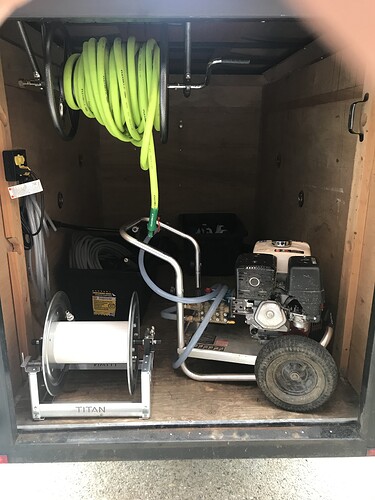 I finally bought an aluminum Titan reel, 200' of hose and other assorted fittings. It looks like even with the machine's cart taken off I can't fit the hose reel on the floor.
I can take the garden hose reel off the ceiling, and maybe bolt the reel up there. The buffer tank is going inside the trailer…somewhere.
I have been using a Zero G style hose for supply lately, the Flexzilla is optional at this point.
Any suggestions?