I'm not one for figures, but I've mailed out a really slick marketing piece over 4,000 pieces, most addresses delivered twice within week to same address, with 1250 to address only once. I FINALLY had a call yesterday and sold a $1375 job. Other than that, I've had 1 phone call.
I'll say it again, thank goodness for HA. I spent about $50 for leads yesterday and did $625. I MAY be able to pay for this epic fail with the money I'm making with HA.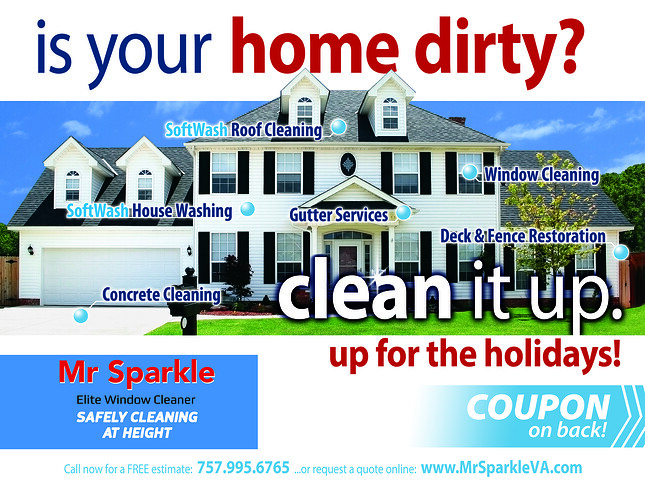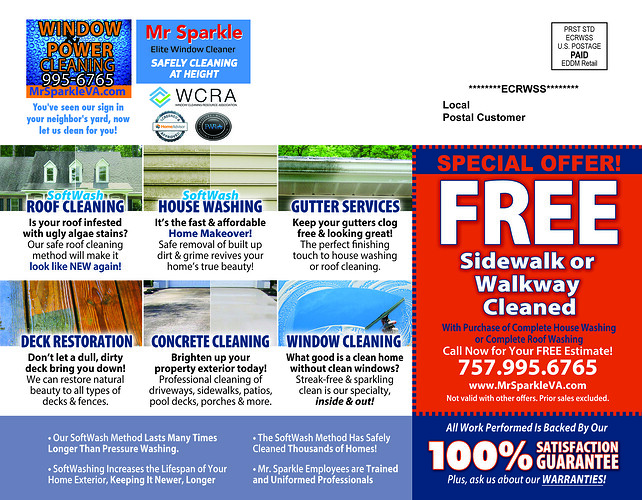 I won't be wasting my money on any more postage. I'm giving them out to my HA customers to give to their neighbors who are simply AMAZED at the fine cleaning job I accomplished.