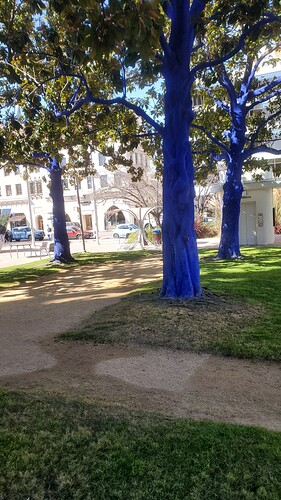 Had a customer request help getting the blue coloring off of these trees.
Here's some more details:
"Casey, it's not a brand. The colorant was developed by Australian artist Konstantin Dimopoulos. It's a non-toxic, non-hazardous and organic water-based colorant, safe for plants, animals or insects. The project is called The Blue Trees. He's done it around the world."
I guess these question is which "green" chem could I use to get this blue colorant off of these tree? Or which method would you guys use? Would EBC work for this?