Just some FYI on a job I bid with the CIty of Columbia, SC. I only had 4 hours to get my bid put together and couldn't do a proper job of estimating so I bid high ($0.15/ft2) to make sure I was covered.
I can't upload the .pdf files for you to see how it all comes together but here's the short version…
7 parking garages; 1,505,000 total ft2 to be cleaned (includes floors, walls, and ceilings)
…and here are all the bids submitted.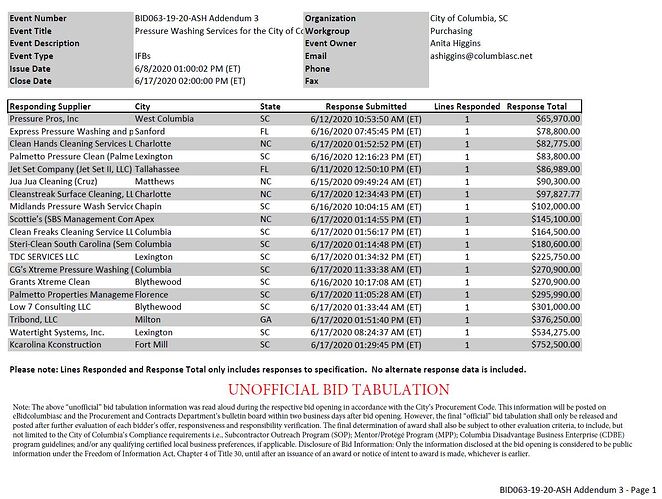 As you can see from the other bids, it is highly unlikely that I will win this project but I hope this helps someone in the future.