That's me. And those are my new shorts.
Oh absolutely no shame here! Works great for house washes too! Really cuts down on muscle fatigue when scrubbing down the siding. Don't even need bleach anymore!
but I do wish it came with larger brush heads
So don't make fun of me… but… I do a bunch of ACM panels for a dealerships for a local big name and I have to downstream Cleansol, get on the lift and brush it - the entire building. I've done 6 and have 4 more scheduled. My arms are so wore out when i'm done and I was just thinking today what could i use that would do the scrubbing for me. So is it time to invest in Ryobi??
That sounds like a great use for this!
That's gota be a Suzuki hung off the back of that boat, look at it go!.
Funny you should post this I was just taking to my tech about power brushes (via the pressure line) that scrub and shoot water at the same time. Limited uses of course but on things like metal carports with lichen on top and when brushing in stripper on wood it seems like it would be kind of nice to have.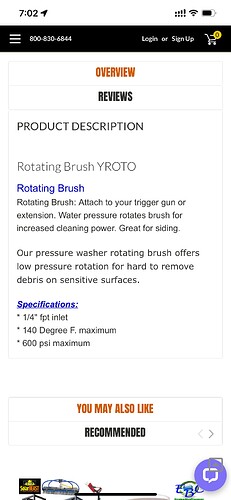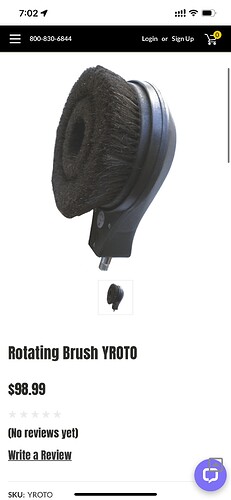 This is just a battery powered weed whacker with a brush on the end and 1/5th of the HP. I'm not suggesting it but if anyone took the wire housing off their weed whacker and replaced it with a circular brush… i'd be interested to see what happens. Might be a good idea to tone down the gear ratio so you're not brushing at 5,000 rpm and can get some more torque.
But in all seriousness if that thing had an extension and softer bristles it would be amazing for awnings gutters and maybe oil stains if you're not flinging degreaser into the neighbor's driveway
Nevermind this is way better and more practical.