I feel like this belongs in the newbie section, lol.
Any thoughts, guys?
It reminds me of milk curds.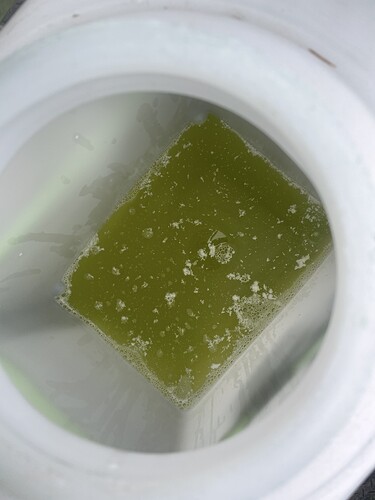 Maybe plastic shavings from a hole being drilled in top? Or possibly dried SH that's crystallized
That's normal. All porta-potties look like that.
I'm not entirely sure, but I have seen this before in the gallon jugs (I haven't been able to find a good supplier in my area yet), I think it might have something to do with the colder temperatures, or how long it's set around, I've only ever noticed it coming out of winter and when it's been in the trailer for a while. But I always keep a heater in the trailer, so idk.
You guys need to be running XLPE tanks or at the very least 1.9 specific gravity poly tanks
Is the bleach degrading the HDPE?
SH is one hell of a oxidizer so yes lol
The interior surface of their tanks is medium density polyethylene. The outer layer of xlpe is apparently for structural strength and UV resistance.
Are you talking about Poly Processing tanks? I've never heard of anyone mixing two resins when they rotationally mold.
From your linked article:
"Poly's OR-1000™ system is another key component of the Hypo System. OR-1000™ is the result of our exclusive rotomolding process, which creates a seamless bond between an inner surface of medium-density polyethylene and an outer surface of high-density crosslinked polyethylene."
I see that now sorry. Yeah I don't man, all my tanks are XLPE through and through I don't know about those OR-1billion tanks lol