So we done a few small fleet washing jobs. We use hot water setup with the pink thunder from powerwash.com
Never had any issues but then one guy that has one truck requested extra chrome cleaner so since it's one truck we just used eagle one chrome cleaner from autozone. We did it once with no issues and it shined it up nice.
Last time my guy did it maybe got a little dried on before he rinsed it because he applied the chrome cleaner, the soap and then rinsed. But it did something it never did before to ONLY the tanks and the steps. The chrome cleaner was applied to ALL the chrome.
We went back and tried to rewash/scrub it and nothing made it go away.
Here's a picture to show you what i mean.
What happened here?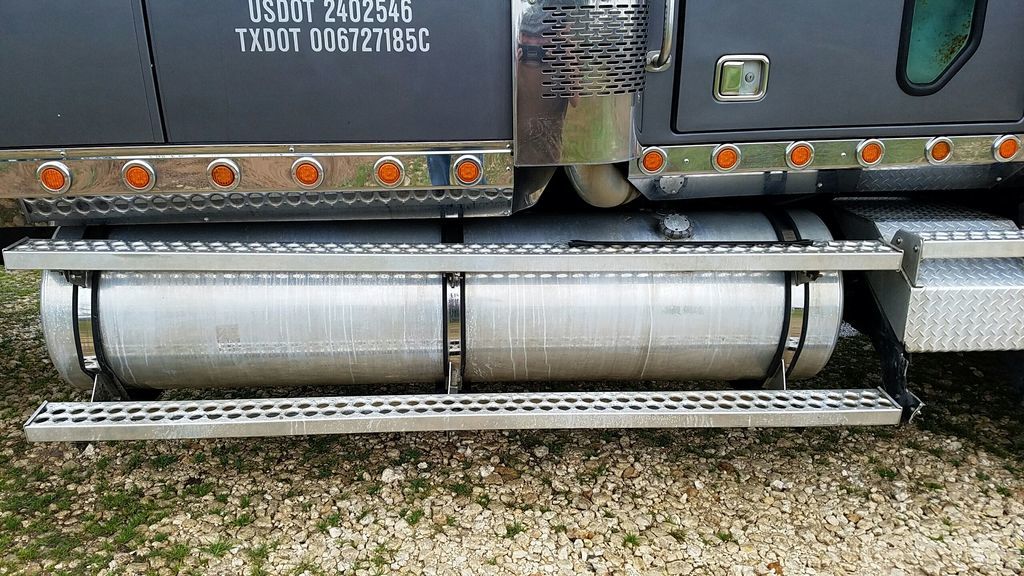 <img