Thanks, Interesting how Titan and Hannay handle the bearing holder, their different approaches. Thanks for the video.
What's causing the drum/shaft to slide?
Not sure really. It's strange
Looks like the bearing retainer is adjustible side to side. See fat arrows, ajust using those bolts.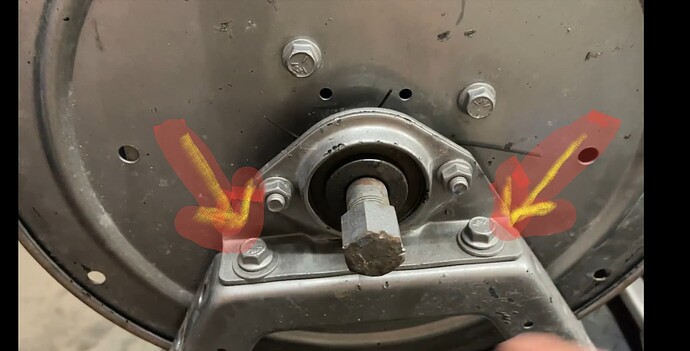 I just bought 2 from JNequipment Racer
Or bearinf retainer on other side loose, possibly. Other than that Id say the bearing retainer or the journal are worn or machined incorrectly.