This question is to anyone who moves their rig around a cart, and for anyone who remembers using one before you moved onwards and upwards to a trailer, box truck, or skid mounted in a truck bed.
I've seen two different style carts - one with the 2 wheels in the front and the other with the 2 wheels in the back.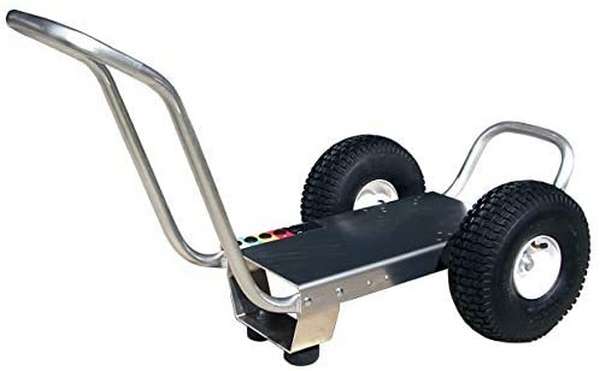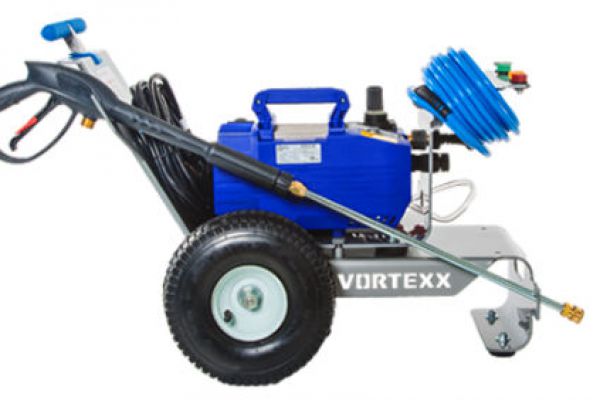 The ones with the wheels in the front… I'll call them the "wheelbarrow carts," seem like they'd be fine… IF they had handles like bullhorns like a wheelbarrow does. But they don't. You can see what the handle looks like. To me it doesn't look like it'd be easy to lift it with your hands so close together and move it around.
The rear wheel carts ("lawnmower carts"), seem like they'd be easier to maneuver. Push down on the handle like you would when you're turning around with a lawnmower at the end of a pass, and push it where you need to go. Of course, if the handle is low to the ground like in the first pic, that would be a pain too. I found a pic of one with a telescoping handle, so at least in this example I don't think it would be too bad.
I'd like to start out with my future pressure washer mouted to a cart, and then eventually remove the wheels and use it as a skid mounted in the bed of a truck. Until that time, I'd like to have the cart that's the easiest to move around. To me that seems like it would be a rear wheeled cart. What have your experiences been? Thanks.