Wall of text incoming:
I recently got a job from a return customer to wash all of his church buildings. Pretty much all of them are aluminum siding that is heavily oxidized. I started with downstreaming 50/50 and had to go over one area multiple times but I didn't see any spotting after doing a couple of test spots so I proceeded with the rest of the wash. Entire back goes fine but I go to do the front of the main chapel and after washing with 3gal of sh in a 5 gallon bucket, I get these weird brown streaks.
I thought it was rust stains but it happened les so in a more inconspicuous are under a window but I could mostly wipe it off with my finger there which made me think it wasn't rust(oxidized paint came off with it took but not down to metal).
Anyone have experience with this? I plan on using a brush and water first then moving on to brush and degreaser or gutter grenade then assuming it's actually rust stains that were covered by oxidation, I was going to try oxalic.
I explained to them that it was heavily oxidized before hand and showed them what happened and they said just do what I could for it. This is my first real commercial job so I gave them a good price and also they've sent me a few other biggish jobs and have been great clients, don't want to let them down now.
I'm going to be getting this Extension pole tomorrow unless anybody knows of a better one from a box store?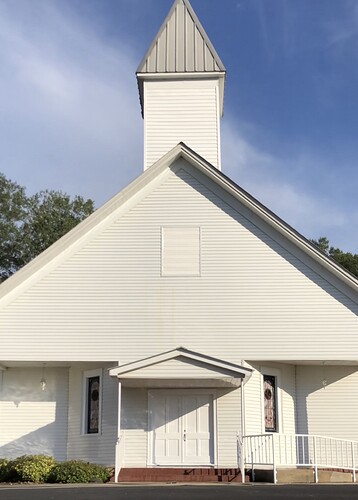 Thanks for any suggestions/help!