I've got a custom 14' Isuzu truck that sanitizes trash bins as well as does pressure washing. This is an emerging industry, we unfortunately have to sell the business for personal reasons.
The truck is a 2019 and has about 10,000 miles on it. In the back is a 525 gallon clean tank and 485 gallon grey water tank for the runoff, commercial heater, and Honda pump with about 240 hours on it. Heats to 210 degrees and the hoses are rated for 6k psi. There are two hoses on reels mounted to the truck, one is 25' long and one is 100' long. An 8 GPM pump runs both the cleaning heads in the hopper for the bins. Also have a 30" Big Boy circular pressure washing attachment.
Asking price $95,000 (pretty much just what we owe on the loan). You can secure your own new loan or just assume the payments on ours.
Let me know if there are any questions!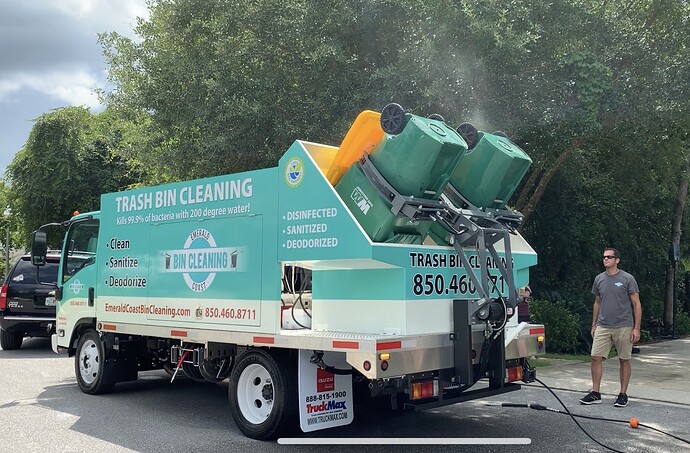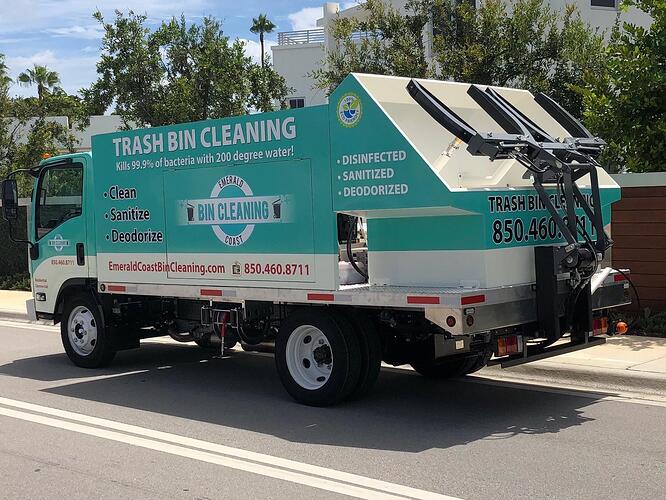 EDIT: TRUCK HAS BEEN SOLD AND IS NO LONGER AVAILABLE