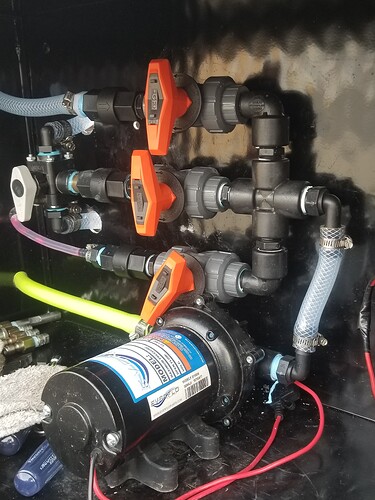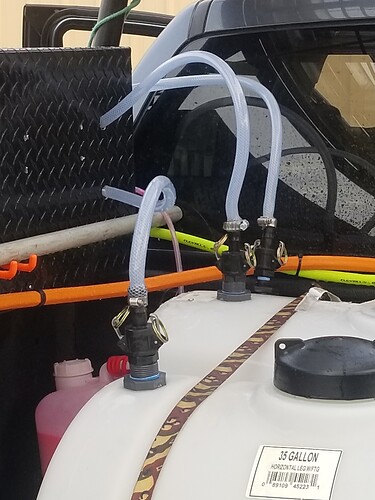 Hoping to get some trouble shooting advice on this softwash system I built. Just installed the GF mixer valve and am having trouble priming. Today I installed camlocks on top of tanks to force prime but not working still.
Frustration is high but need it working asap. Any ideas on procedures to find where the problem is?
GF mixer valve
1/2 inch flush valve
1/2 inch fittings
5.5 everflo pump
55 gal water tank
35 gal SH tank
5 gal of Apple wash
HELP PLEASE and Happy new year!!!