This 15A soft start has come in handy for me. Limits current draw on startup so you do not trip off generator or for those with older tools like me changes them over to a soft start like most today. Here is a wiring diagram also on Amazon reviews more information.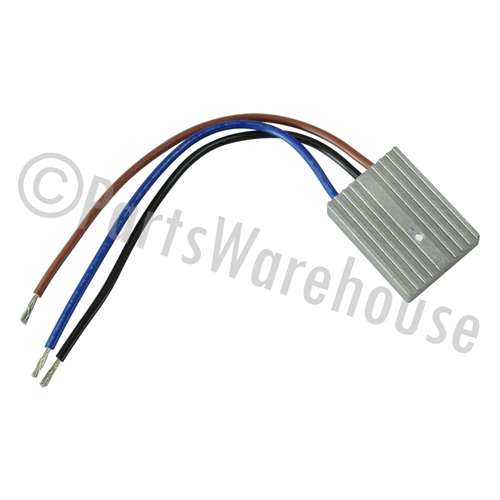 Blue is neutral (AC white), brown is input hot (AC black), black is output hot (to motor)
Read a bit before using, it is different if wiring to a tablesaw or like me for a vacuum and pumps. Hope this helps someone with the AMP surge on startup even for camping. Should have got some pictures, will go back after some other modification completed and take a couple pictures. For $8.61 can save a lot of aggravation, going to order 2 more for myself.