So I'm cleaning this metal roof and was at the peak, the wind changed direction and overspray got in front of my right foot and down I went. Happened so fast didn't have a second to react. Gotta be super careful.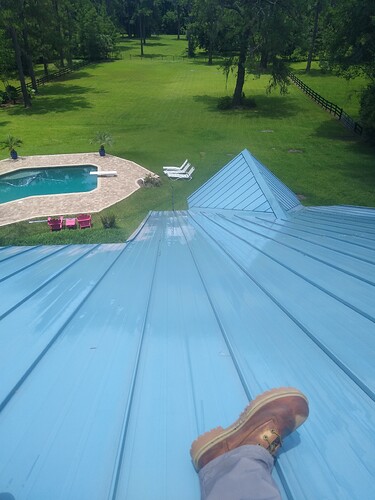 I hit the retaining wall pavers and torqued my shoulder but overall feeling blessed!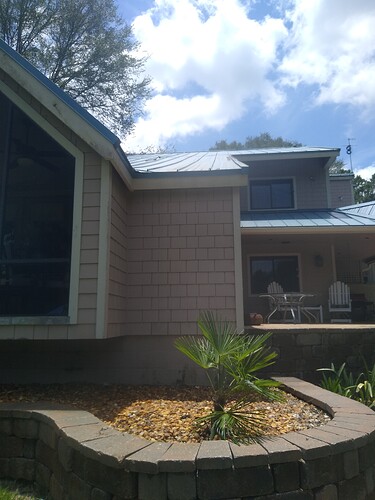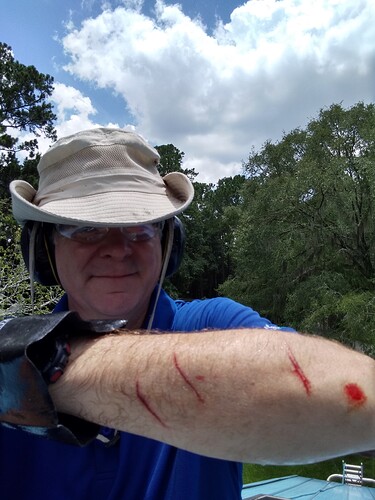 Heck of a ride…and the roof turned out really good.