Good evening to all you washers out there! (Evening in my EST time zone anyway…)
One of my pumps, a general ts2021, is leaking water from the cylinder caps of the pump. The unloader appears to be working correctly but the caps still spray water even if I turn the unloader all the way down. I was told by a local pressure washer maintenance shop (after describing the issue over the phone) to put some thread tape on the threads of the cylinder cap, but this seemed odd to me so I wanted to get 2nd and further opinions.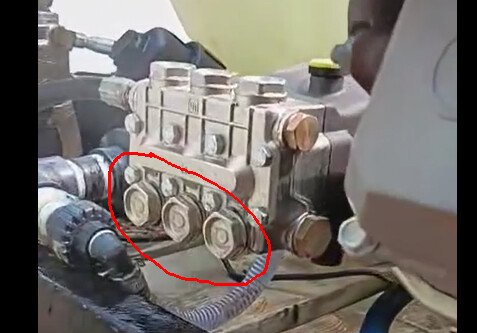 The image isn't high res, but there are rubber seals that look like they are being squished out of the cap and water is spraying from there. The unloader is working. The water stops spraying out once the machine has built pressure, but this never happens when the trigger is being pulled, so as a result the water just sprays out of the caps continuously while squeezing the trigger.
Thanks for any advice.