Has anybody used Prosoco products for limestone? What is your preferred method of application? Can it be downstreamed?
Never DS, don't believe you suppose to. Apply 12v the easiest then rinse with PW, I'm usually around 400-800 psi with some heated water 140-170 I notice works best for me.
I wasn't a big fan of the Prosoco chemical. As I used it on this house, they said that it might be staining on the top of the home and the homeowner was unhappy with that answer, so I tried a mixture with sh and it cleaned up great! Just make sure to nutralize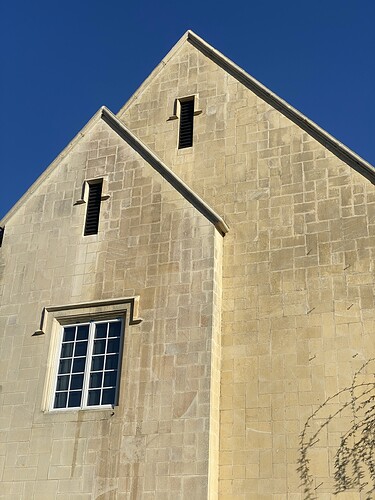 ![image|666x500]
Neutralize is the key if using SH on limestone.
What do you neutralize with?
Prosoco Limestone & Masonry Afterwash or oxalic acid.
@Seandz Looks likes the answer is yes but @CaCO3Girl might be able to explain in layman's terms better.
Yes, I've used citric too. I like to use it on decking and fencing, that's if no nail staining is present, when needed. Not always on limestone though. It's good too though.
I'd try OneRestore for that if it was me.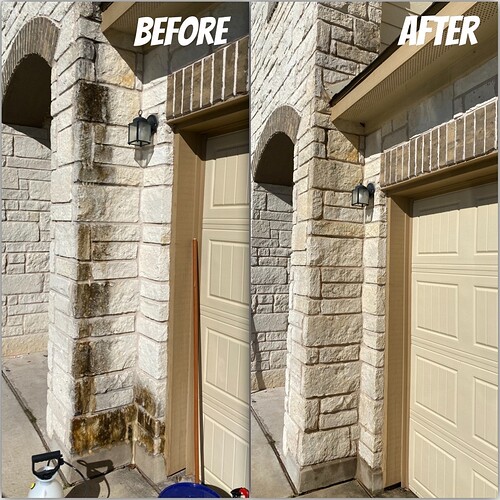 Before and after of a limestone wash I did. Used Prosoco Reklaim cleaner and activator then used limestone after wash to neutralize and it came out great for me.
Nice work. Not sure if it's the same scenario as ours though. We have limestone dripped down onto stucco
Good stuff, I like Prosoco.
Sorry for the delay, my 18 year old has Covid and we have been a crazy house this week! Anyway:
Be careful with the word "neutralize"…it has different meanings. For example we say our laundry is clean because we used soaps, but without using some kind of disinfectant there could still be bacteria in the clothing…so can we still call it clean?
Similar issue with the neutralizing of SH. Are we talking neutralizing the pH, or are we actually neutralizing the harmful and corrosive chloride molecule because it's the chloride that's the problem, not just the pH. I found your article helpful and true on the different ways to neutralize SH, and have reposted it below
I hope your son pulls through and recovers with no complications. As well as you and the rest of your family staying healthy.
Thanks, I see your point. Good info, hope all goes well with your son and family. Thanks again.
He seems to be over the worst of it, finally requested real food to eat, so I'm encouraged. My daughter and I both tested negative so far, but thank you