Hi All,
Having read / watched etc. I think I've got a sense of where all the various bits of pressure washing equipment go and connect up with each other - as per the below diagram. Dotted lines are to suggest optional equipment.
This doesn't have what, set-up how, used when, etc. - one understanding at a time

If you get a moment could you review and see if I'm missing anything?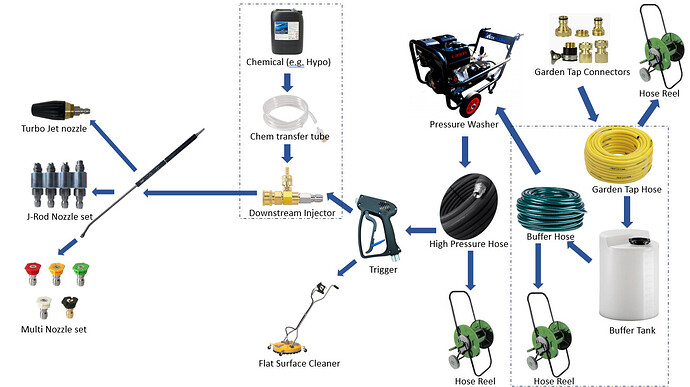 Thanks,
Kewin