Ok, who finally lost their marbles in here?
And this is why you don't empty your buffer tank on the highway, lol
do you know the story? maybe he stole the rig and that's why he as being chased?
The ill-fitting orange pants seem to suggest that he's incarcerated.
The chase began in a scrap yard at Westmoreland Road and I-30 in west Oak Cliff after the suspect fought the truck's owner and threw him out of the vehicle, police said.
Shall we start a go-fund-me to bail @squidskc out? Story has it someone asked him if it was ok to use dawn dish soap as surfactant again… all is lost!
We know it wasn't @squidskc. He wasn't doing any of his signature donuts down the highway.
Maybe it was his "batman" move
Deploy road slick!!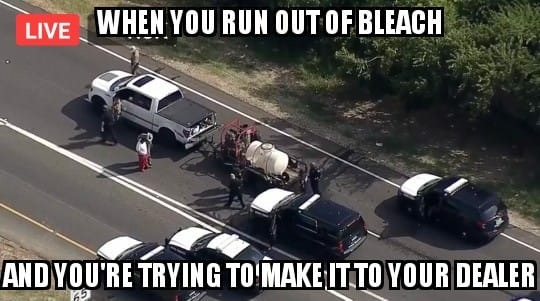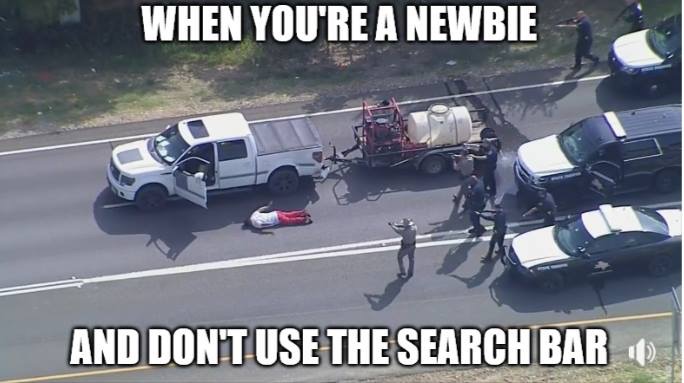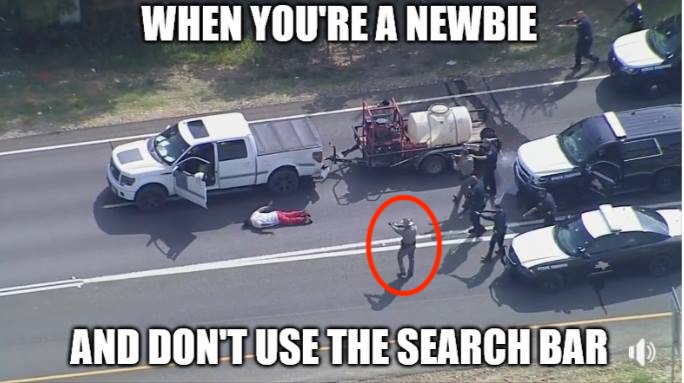 Pretty sure that's IBS
Craigslist listing
Gently used pressure washing trailer.
Darn! You know I'm just giving you a hard time!
The guy smuggle water across the border?
I just saw your caption. I was thinking that. These are to funny
You'll get it all at "Stinky's"