Removed a large section of old fence recently, and I am going to use it to practice different types of chem applications on wood. Here is a brief rundown of what i plan to do, based on reading tons of old forum posts over the past few months… any advice on my methods are welcome, such as dwell times or mix concentrations. I know that different situations call for different methods, but this is just a way for me to get my feet wet on what to expect with an average weathered fence, like i have.
Will prewet wood before each application. My rinsing will be done with a 2510 tip, on a 4GPM machine… so around 650 PSI. Oxalic will be mixed at 8oz per gallon.
Not entirely sure of the type of wood (dont really know how to tell them apart yet), might be pine. I did a water test, and it soaked into the wood, so it doesn't appear to have a sealant on it.
Methods:
Sodium Hypochlorite: Pump spray a 2% mix of SH with 1oz per gallon Roof Snot added. Dwell 10 (?) minutes. Rinse at 650 PSI. Brighten with oxalic. I will also do this method without an oxalic rinse, to see if there is a difference.
Sodium Hydroxide (100% lye that i bought from TSC… Roebic crystal drain opener): Pump spray 4 oz. (1/2 cup) per gallon of water. Dwell 10 minutes. Rinse at 650 PSI. Oxalic.
Sodium Percarbonate (Wolman's Deckbrite, that i bought from Orschelns): Pump spray 8oz per gallon of water. Dwell 15 (?) minutes. Rinse at 650 PSI. Oxalic.
Pics of before, with a couple close up of the wood: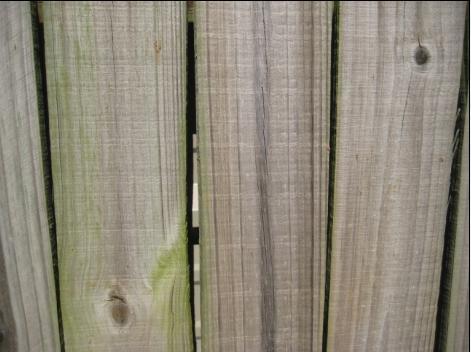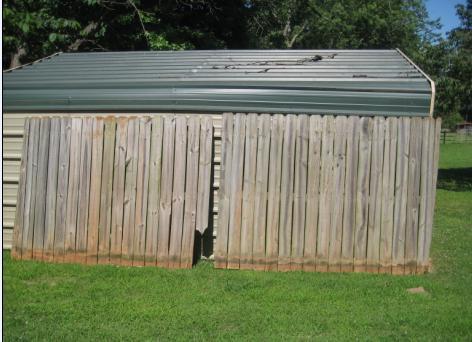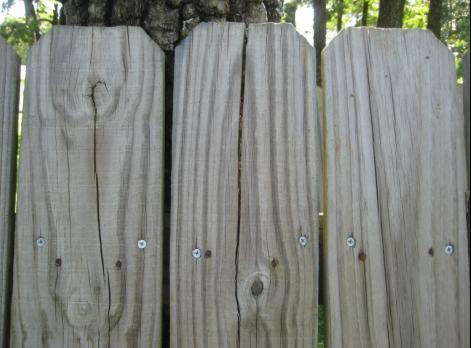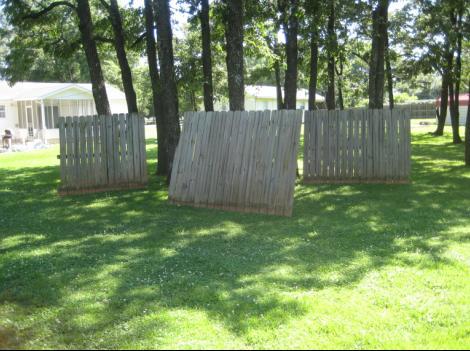 Thanks for any input.