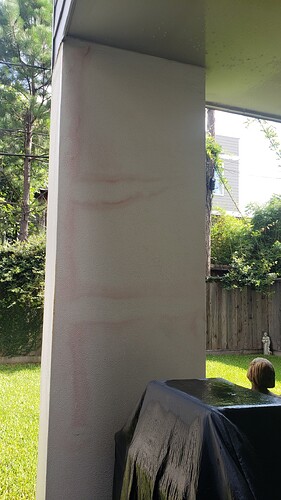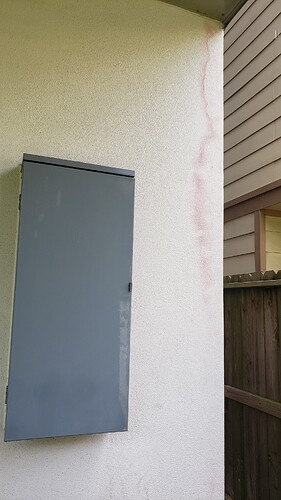 Currently my guys are at this job. Washed this area as we normally do.
12.5% DS (with a little elemonator) with a 5.5 and thorough rinse - pink marks showed up after rinsing. Has never happened before and not sure what can be causing it. Was hoping one of you has had ran into this issue before and could weigh in.
Already arranged painters to come and paint but would still like to get a cause if possible.