Hey new to the forums and have been reading for a couple weeks now. Just wondering if this a good deal starting out in the business? He is asking $2000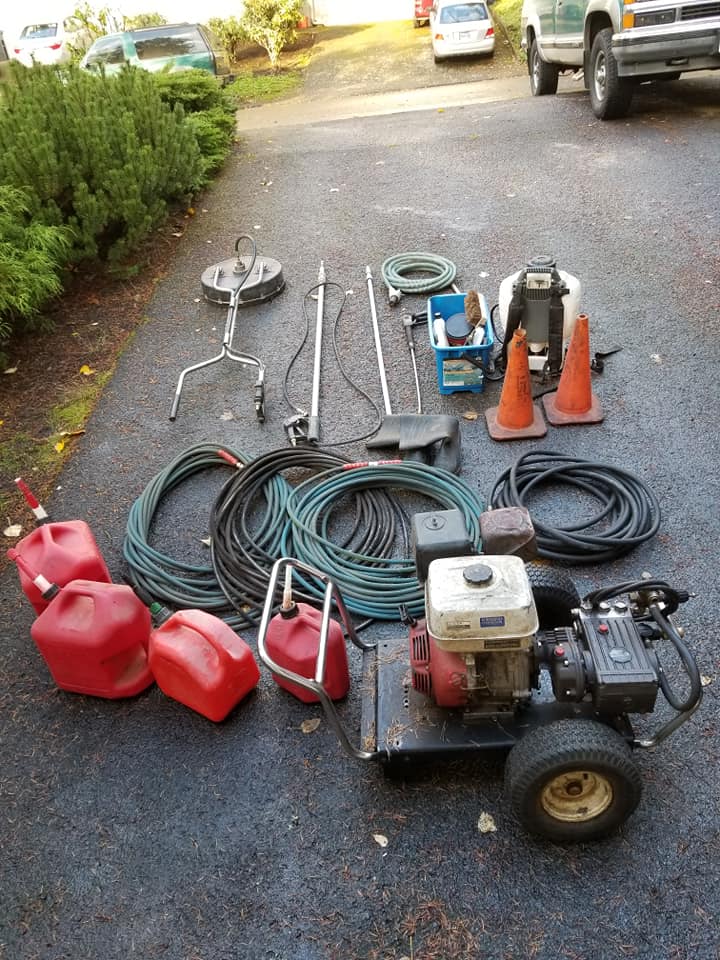 Description of the Equipment:
I have 300 ft of pressure washer hose, 50 foot water hose, 19 foot extension wand, 20 inch MTM Surface cleaner, 4 gallon backpack sprayer, water sandblasting unit, 2 orange safety cones, size 12 men's steel toe rain boots, two 5g, two 2g gas cans., extension pole with window washer, squeegee, bucket and deck broom. I also have safety harness that is not in the pictures. Also odds and ends of fittings orings and tips. The pressure washer is a 13HP Honda, Gear Drive 4.6 GPM 3500 psi with 2 of the same pumps with unloader valves that have bad seals and are belt driven.