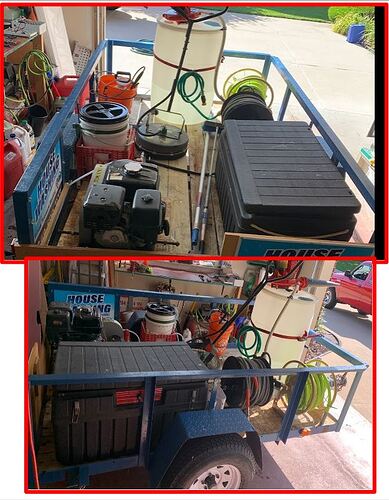 Here is my current trailer setup. Overall I really like the layout. I am going to add a softwash setup soon and will just add a DIY proportioner somewhere and then include a 15 gallon bleach tank.
My concern now is where and how to store a ladder (little giant - 8' folded size) and my surface cleaner to get it off the floor. I am considering welding some upright supports on the left side of the trailer (pump side) and adding some sort of hooks to hold the ladder and SC. I also thought about adding an upper section about 4-5 feet above the trailer so I can throw the ladder and SC up there as well as my poles and stuff.
Any suggestions? I will also add another hose reel for my SW setup above the current hose reels.
Thanks!