So I wanted to try to build a proportioning mixer but with plumbing from the store.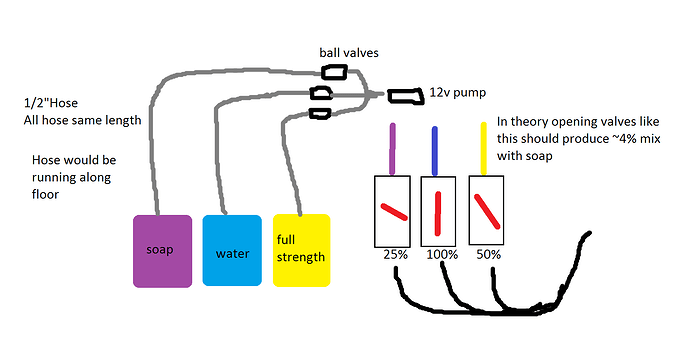 Very simple, would have 1/2 hose running along floor from 3 tanks all the same size, and turning the ball vavles would allow it to draw a different amount from each one, and they would converge into 1 hose that feeds into the 12v pump. I kind of messed with a setup earlier and it seemed to mix about 50-50 with 2 pvc ball valves fully open. Outside of durability issues from cheap PVC, is there any physics issues that would prevent the mix from drawing in this fashion? Would it only draw out of the water since it would have the least resistance in the picture example?
All thoughts welcome. Would save time on batch mixing.