Is anyone familiar with these old Landa GTO4-2000 machines? I just picked this one up off craigslist for $160. I'm trying to get the burner running so I can use it with my CAT310 with 5hp electric motor, that's permanently installed in my shop. It's in pretty ruff shape, the kid said he's a turd herder and that they had used it at his work till it started to melt the sewer pipes.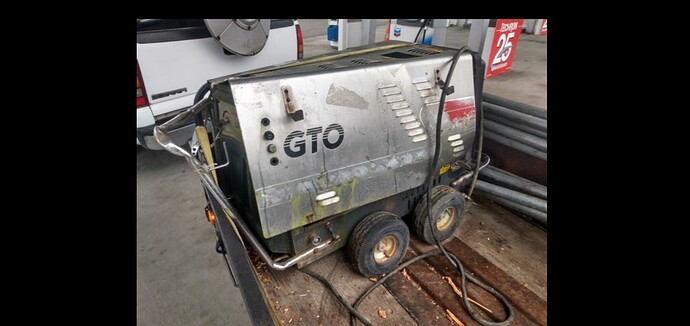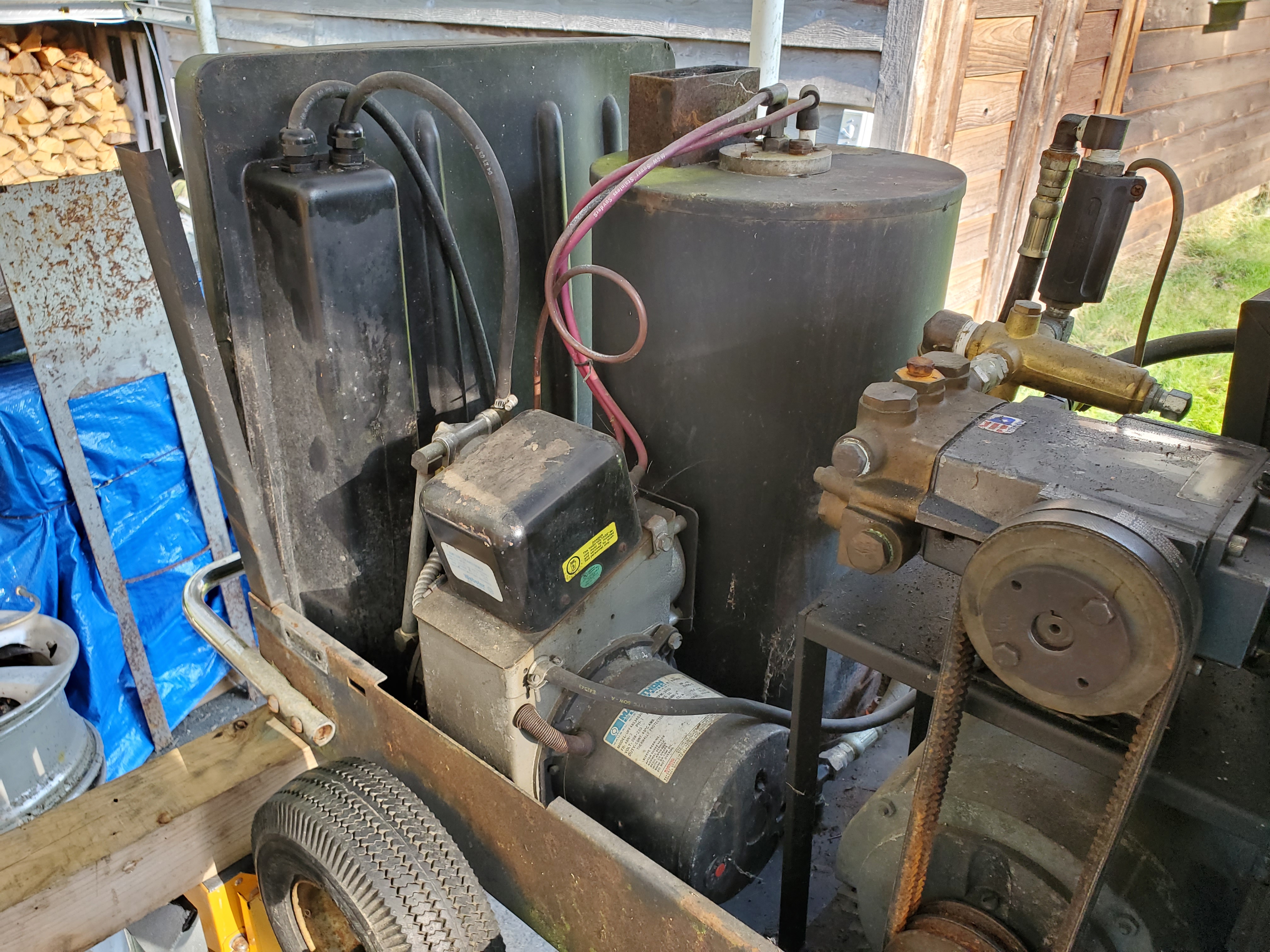 It seems to be a weird design in that the burner is fired from the top of the coil.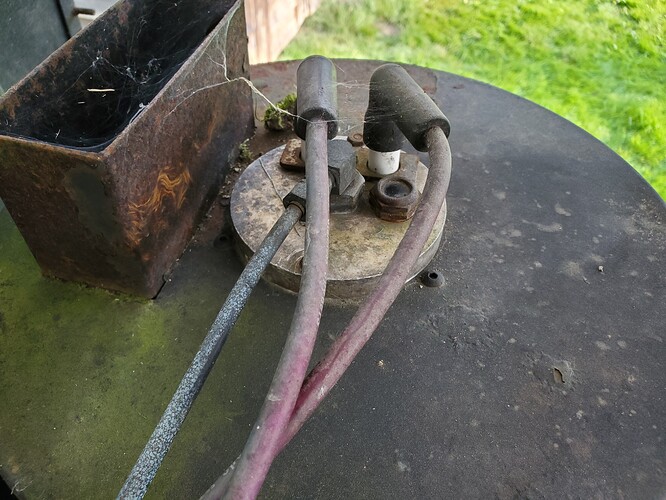 I can't find any info on the Landa GTO series and Landa hasn't responded to my request for info. The guys at Wayne took a look at the photos and wouldn't claim it as theirs because of the weird top fired setup. I can see where there's a block off plate on the side of the burner where the nozzle would normally go, so I'm not convinced it didnt start life as a Wayne and at some point make the transition to a Landa.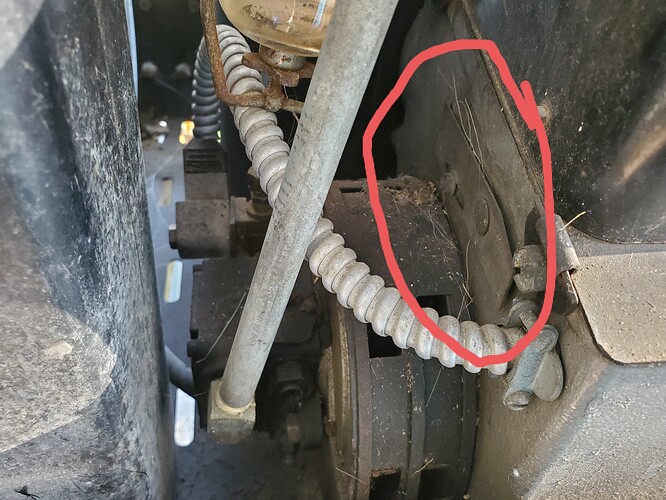 Anyways, it obviously needs some maintenance, fuel tank has at least an inch of water in the bottom and the filter looks to be totally full of water.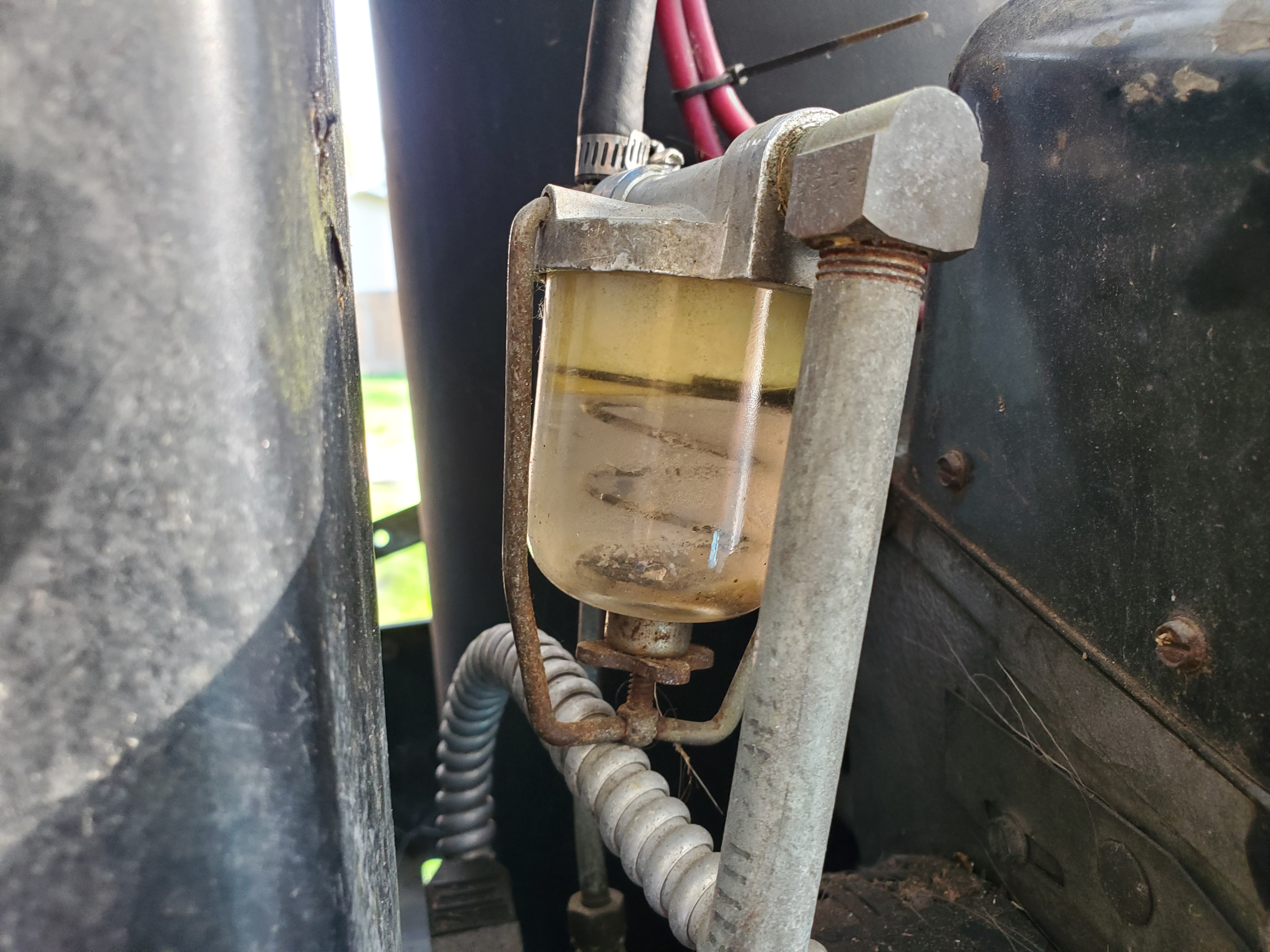 Then I'd like to get a new nozzle if I can figure out which one to put in there. The coil is full of rat turds so that needs to be cleaned and probably re-insulated. Who knows what else I'll find as I dig into it.