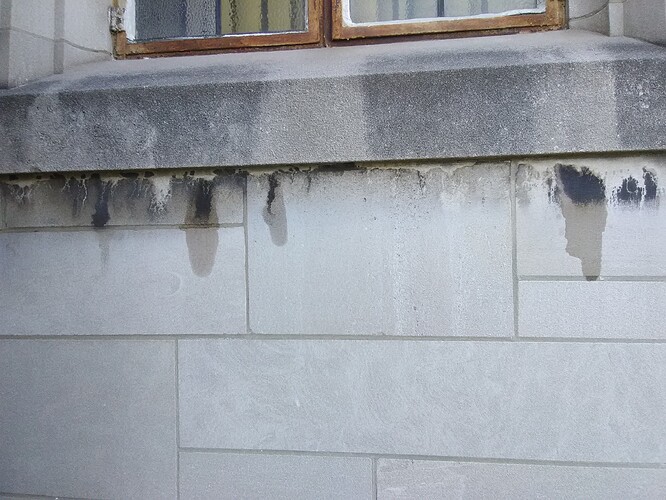 Tried simple green, purple power, bleach, heritage restore, one restore, nothing has worked yet. Any ideas
Did you try any pressure or scrubbing? Even strong chemicals like hydroxide it's rec scrubbing tough stains. Not everything in life is spray on/rinse off.
Where in that pic did you try it? I don't see anything but some spots where someone has sprayed something on. 4k psi way too much for Limestone.
I'm aware that 4k psi is to much. I was given permission at another location to try it. The stone around the black stuff got ate away and the black spots remained.
Brushing will not work here. This stuff also shows up on limestone under the windows and will completely covered the stone. I believe it's from exaust and other pollutants.
Suggest you keep reading. There's a wealth of info on here dealing with that and the government actually has publications on how to clean. Buildings like that get cleaned everyday.
When all else fails, hire a professional.