So I built a platform to take my pw off its wheels but my problem will be securing it to the table. The bolts that are on it aren't long enough and there isn't enough clearance to put longer bolts thru to make it thru the 2x8s…
The only idea I've came up with would be to tighten the bolts upside down thru the bottom so I have clearance thru the frame and wood? Idk if that would suffice being they are upside down but with a washed thru it could that work ?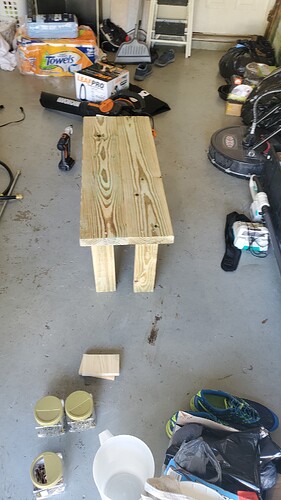 Real basic table the hose reel will go on the opposite side if I can get the pw onto it first :/.
Anyone with a lil know how would be greatly appreciated as I'm winging it to the fullest on building stuff !!!