I get a call the other day and the customer asks if I use bleach because the last guy bleached his siding. I said I would like to have a look at the issue and let them know how we could help.
When I get to the house, I see this…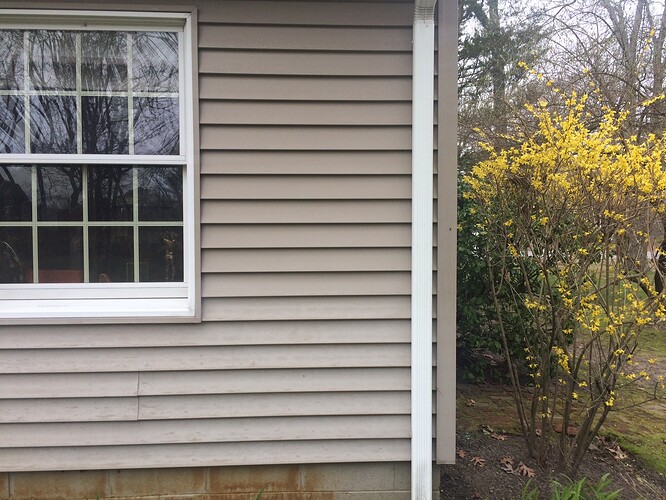 …It is like this almost entirely across the bottom 3-4 feet of siding. You can see it best in this pic. Bottom of windows and down = bad, bottom of windows and up = ok. I run my finger across multiple spots on different sides - no oxidation.
Is this an example of bleached siding? Did the last guy not rinse good enough? Did he use too strong of a mix? Did he let it dry?
I realize that only the guy who did the job can probably answer this question for sure, but what is everyone's thoughts? Have you seen this before? Is there anything to be done to restore it or at least make it look better? The customer isn't expecting me to remove it or improve it in any way, but I thought I would check with you guys to see what could possibly be done.