Hey guys, I found this pressure washer on craigslist and I wanted to get your opinion on this unit and price? He is asking $2000, I can probably get him down to around $1800. I'm adding pressure washing to my window cleaning business and my main focus is going to be house washing/concrete washing. I don't have any other plans as of this moment.
"Commercial Pressure Washer – NEW Honda 13HP engine with electric start, NEW 3,000 psi 4.5 - 5 gallon per minute pump, NEW 150 foot grey "non-marking" hose on COX electric reel, 12 gallon fuel tank, spare 50 foot pressure hose, two tube variable pressure wand and plenty of tips. NEW BE 20" Whirl-Away surface cleaner with spare T-Bar, Telescoping pressure washing wand, 100 foot industrial underground drain cleaning pressure hose with 4 jet tip. This is a "COLD WATER" set up, NO HEAT.
Asking $2000.00 for all together, WILL NOT SEPARATE, will consider trade for a good Marshall guitar amp and stack. "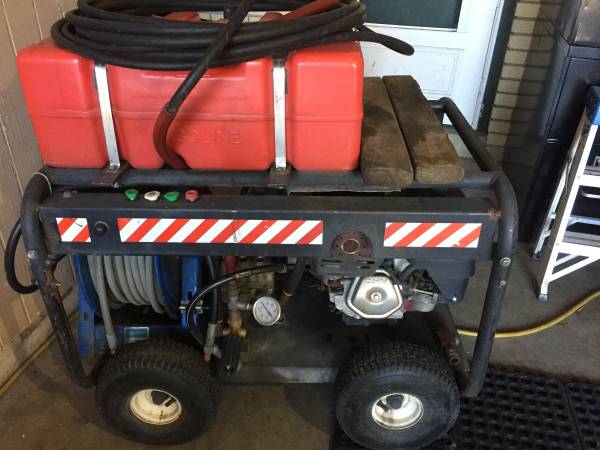 ![p2|337x450]