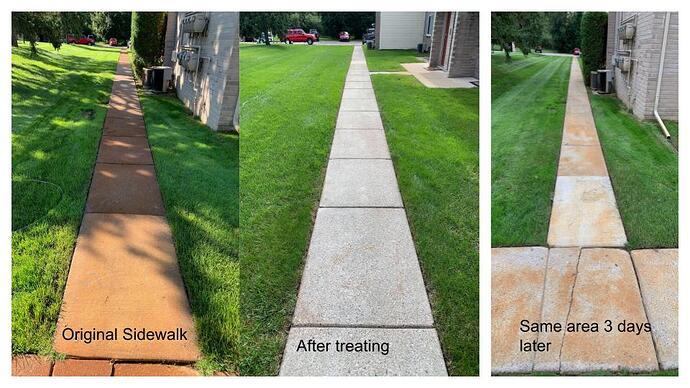 I am truly at a loss. I cleaned many feet of sidewalk which has high iron in their well water. I thought I did a good job but nearly all the areas of concrete and vinyl I cleaned have some rust stains returning in 3 days.
I know the water I am using to clean has high iron and my only theory is that the iron is so high that as I flood the area with my surface cleaner, rinse with "fresh water", apply my rust treatment (about 10-13oz of Ox acid per gallon) and rinse again that I am leaving behind enough iron particles to have the stains return.
Has anyone seen this before? What am I doing wrong?