I have a wireless backup camera that I want to wire to the rear tail/break lights of my enclosed trailer. Problem is I don't know what wire would be constant hot wire (positive).
The top tail light is not a break light and the wires are white to white and red to brown, pictured here.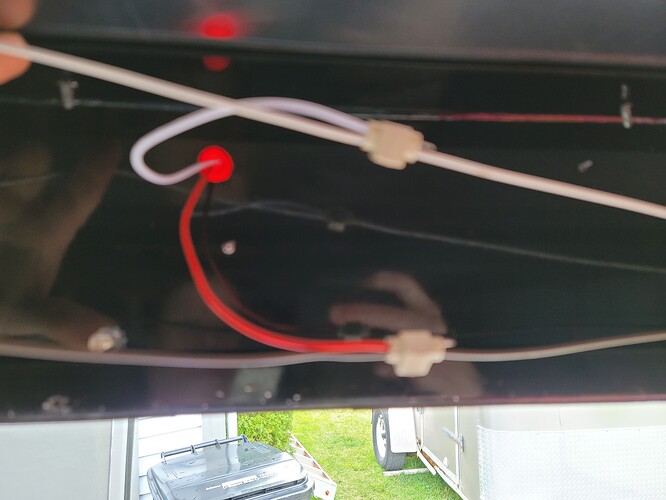 The passenger side running/brake light wires are green, white and brown. I know white should be ground. Is brown constantly hot or just when I turn my headlights on. That's when the running lights are on.