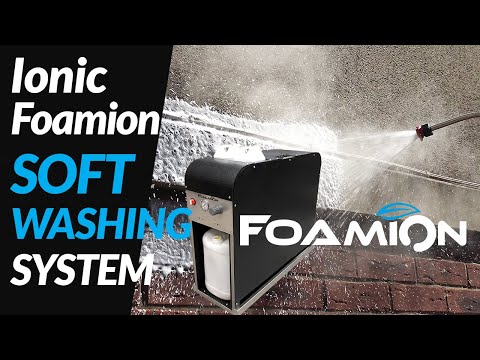 Hello! I like the idea of using less chemicals, less overspray and let it sit longer…
Heat I know if super effective in many ways to clean better…
But does this work well with SH? Does it increase or decrease the cleaning power?
Ive seen over the time that perhaps @CaCO3Girl is one of the best to answer this?
This is quoted on their website:
Applying treatments as a foam has multiple benefits, as it gives a longer contact dwell time on a surface. The air infused mix of chemical and water, promotes activation and allows the chemical to work to it's optimum performance. Chemical activation is further amplified when mixed with hot pure water up to to 60°C from a Thermopure™ system.
A chemical mixed with air and heat is super charged and becomes even more powerful and vigorous, meaning a reduction in the amount of chemical used per application to achieve the desired result. When the chemical is applied as a foam it significantly reduces water usage and the risk of over-spray and run off.
Any thoughts?

I might want to build a similar solution myself if this works well…