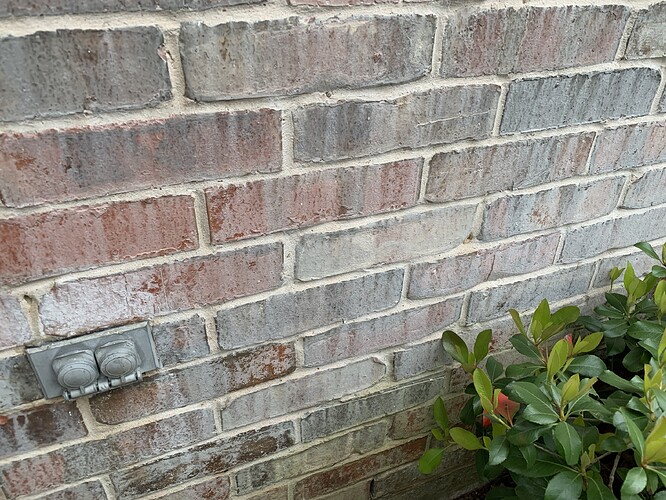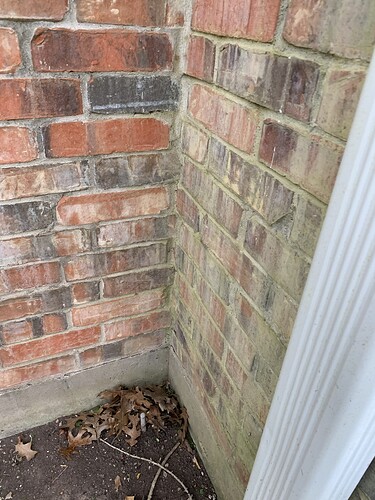 Hello all. I tried to clean this today with some acid cleaners for efflorescence and had marginal success. Customer has hard well water. I think it mineral stains and efflorescence.
I tried calcite presoak and nmd cleaner with no success. Effortless had the most success. Sure clean 600 left about 50 percent remaining. I didn't try onerestore, wish I had.
In addition to the brick stains the homeowner also has a flagstone pool deck with a light amount of mineral deposits. Would one restore damage flagstone?
Anyone have any success restoring this type of damage.