I think everybody likes fishing. Or everybody should like fishing, but anybody else here like gigging frogs?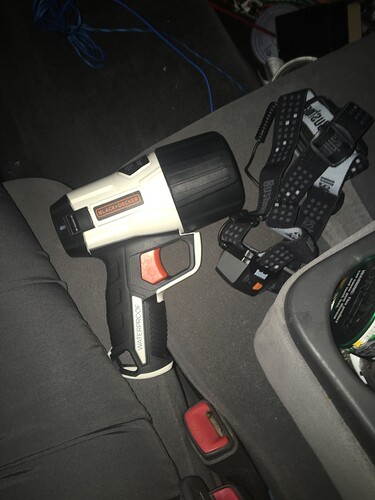 Jim Luke, I know you hate me, but who would've thought that we could bond over gigging frogs! A couple buddies of mine and I are on our way now. Hope to send a couple cool pictures when we're done.
Must be a Southern thing. A big frog in NJ is the size of a fifty cent piece. You guys get to have all the fun.
Are you a liberal?
Where do you get this "hate" stuff from?
Just because I question what someone does, on occasion…does not mean that I "hate" them.
we grew up giggin frogs we go to papal;s farm and he had 2 ponds we would gig about 25 or more. my granny would fry em up be so good. yep the good days that was 50+ years ago
@Clean_Blue I'm in the heartland. Smack dab in the center of the country here. Only people not from Kansas City consider it the south. Lol we actually go an hour north too!
@JimLuke

not a liberal. I hate politics. Im a libertarian if anything. I want to leave people alone as much as I want them to leave me alone and I believe taxation is theft.
I was teasing more than anything. Besides. Before my big brother passed he used to say, "there's 3 things you don't talk about with anyone but your wife: politics, religion, and (insert explicit sexual act here)." Mind you the first time I heard him say it he was 13, it was at the dinner table, and we both got spanked for laughing.
I still laugh and I still try to follow the advice as often as I can talk myself into keeping my mouth shut.
@squidskc I went to college in North Carolina. I love the South, they still have values, but I also like to make jokes. I learned real fast not to talk religion or politics my first month there. Where I live in Jersey is blue collar, conservative and my specific town is actually considered a little redneck.
Good EATIN LOVE FROG LEGS AND A COLD BEER to wash em down…
while we are off topic I'm in the middle of taking my deck down and gonna put a new one up.
wife been fussing. gonna leave the post up and SH them clean. Got that red Bull Bar to pull them boards up. Takes about 15 min to get a board up 15' wide by 25' long…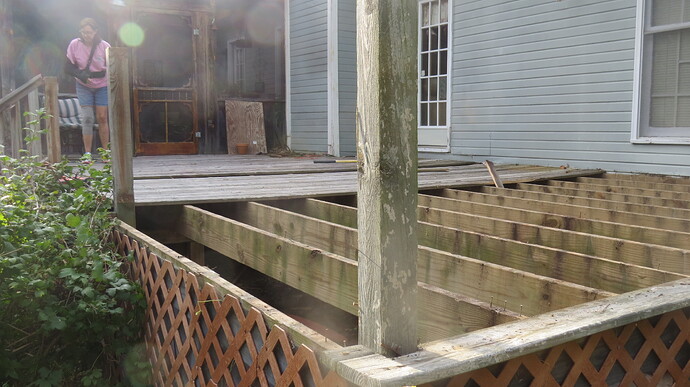 Looks like a nice spot to eat some frog legs and drink some beer.
Only been once. 10/10 would go again. I'm a fisherman at heart, but I love eating frog legs and squirrel.