Hello all,
I have been pressure washing for 2 years now and am looking to add roofs. As always, I made sure mine was the first. I was initially concerned with the results. It was certainly not the before & after specimen I was hoping for. But reading through these feeds again has me thinking that I ought to reapply. Is this discoloration normal? And if, hypothetically, a relator needed it looking like new within 1-2 days, are there safe ways to help out mother nature and speed the process along?
Process:
Applied 5.5% SH with 1 oz/gal surfactant using a 12v. Let dwell 30-40 minutes. Rinsed with black tip (at a distance) using 5.5 gal, 2500psi machine.
Results: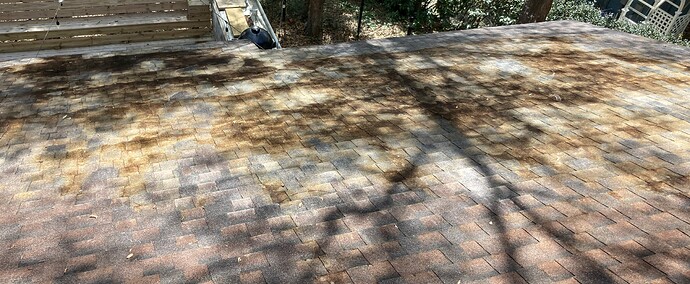 Solution:
I just wanted to verify that this discoloration is normal and nothing to be concerned about. Rather, I would probably need to re-apply SH until all the algae is the lighter color. Is that correct?