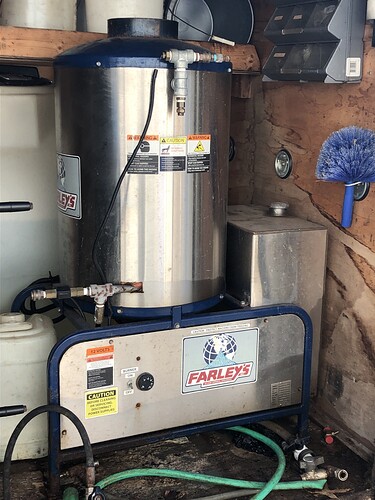 2013 Farley's Hot Water Heater $1800 OBO
Kept in an enclosed trailer for its entire life! Selling due to lack of use and don't need it anymore. We service mainly residential properties is why we haven't used it much. Maybe 20 hours on the unit.
Recently serviced and ready to go to work!
Located in the Lake Norman, NC area.
PM if interested and for details. Can also call or text 704.200.4131