Hey all,
Long time lurker. I'm in the process of building out a 5x10 trailer and I came across a good deal on Zoro.com for some Cox reels.
Yes, I know they are not the best out there, but I'm brand new and don't want to break the bank quite yet. I'm also not going to run the high pressure reel live, just for supply hose. Thought it was worth sharing.
These are 250' and with a promo code, I got 2 reels for $160 each, shipped.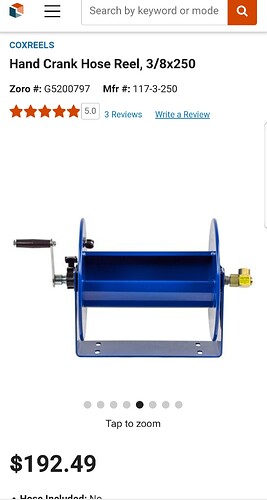 If they last a year, I'll be happy. I'm going to let the businees buy new equipment as I progress, going for zero debt in this new venture.