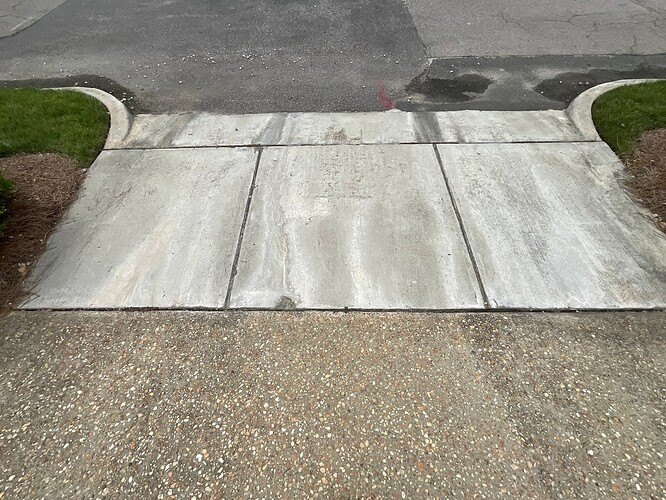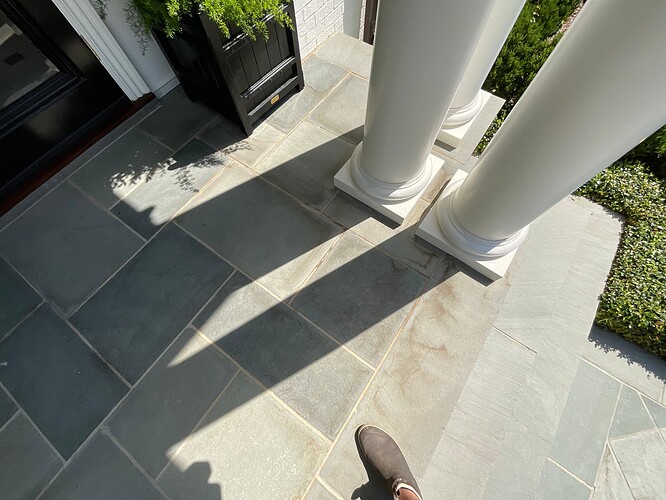 I just did a 5500 sqft pebble driveway cleaning + some rust stain removal and cleaning on the patios out back. The apron of the driveways had these weird acid stains. I didn't say I would remove the stains but I am curious as to what they were and if you were to remove them how would you do it?
I also powerwashed the front and back patios. Did some rust stain removal on the back but I used no chemicals on the front. I came back to take some after pictures and there are some new brown stains on the patio. You can see them right beside my right foot in the bottom photo. They were not there before. She hasn't mentioned them yet but I want to get ahead of it and see what the fellas think. I've looked around the forum but haven't found a stain quite like the one on the apron or the brown marks on the patio.
Thanks for the help fellas.