I completed my first two jobs this week! One was just a drive/walk way but the other was a full on driveway, roof, deck, koi pond, & house wash! Yaayy, the rent is paid!
I'm having trouble with my Gen III softwash pump though. When I went to start my second job the first pump didn't switch on. The on/off switch wouldn't even flip. So I switched over to the second built in pump and quickly moved on to the job, exactly why I bought this machine in particular. I have used the machine less than a dozen times but never had any issues while practicing and have made sure to flush the lines with water. I did notice some discoloration in my line near the brass valve I put in for the flush on the sh line so I have ordered proper pvc 3way valves with fkm seals to replace asap. Could this have messed with my pump so quickly though?
I also noticed that my pump seemed to be pretty loud towards the end of the job. Is it starving? Does this indicate an air/pressure leak?
I am not getting the ideal performance out of my machine in my opinion, it couldn't reach the roof peak from ladder or on the ground. I'm going to have to retouch the roof wash but didn't feel safe climbing on it after I had already started washing (Client was happy with the job, but I'm not). But I'm hoping this is all user error, praying I haven't fried my pumps before I've made any money.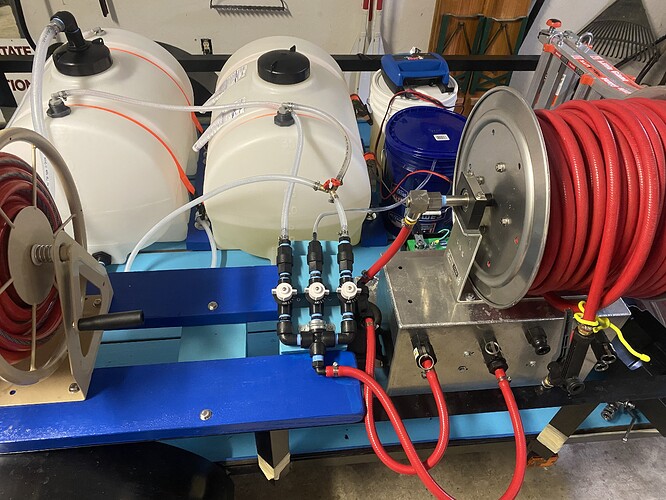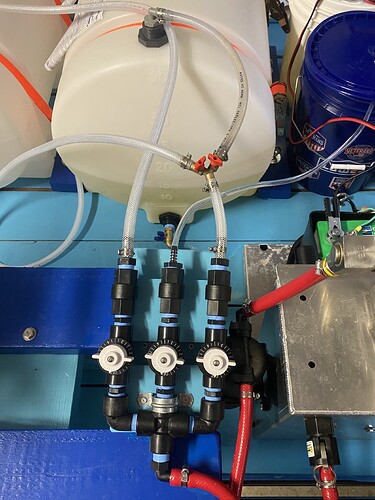 (For those concerned about the koi, I did my research and was very careful To super rinse everything but also we removed the fish to an aerated tank temporarily and pumped out the waste water.)