I really like the idea of having a sturdy shelf in the back to mount the hose reels, similar to this.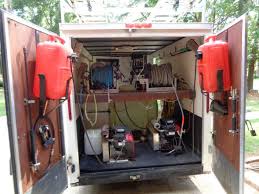 This would open up space underneath to access my machine, and even allow me to add another 8/1500 later.
Problem is I am terrible at building things, any advice is appreciated.