Is this calcite, white scum, and efflorescence
all on the same chimney?
Background data: Owner said they had an issue with the chimney, hired a mason, he repointed the chimney, capped it, and cleaned it. It has been several years. I asked if the mason lined the chimney and they said no. I am guessing, guessing, that the heat and cold in winter is causing condensation to form internally and externally on this surface causing this. Leaving it open to the experts.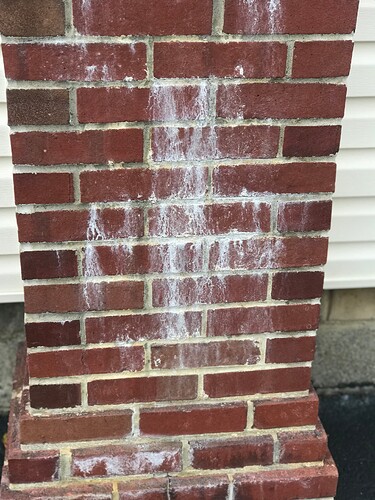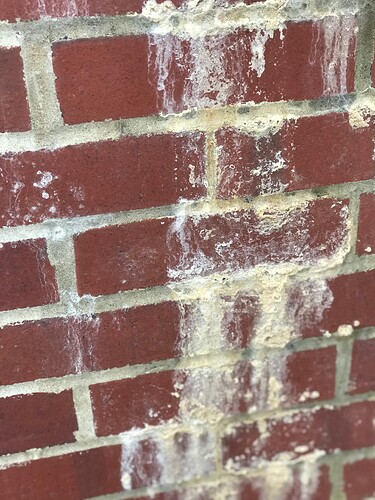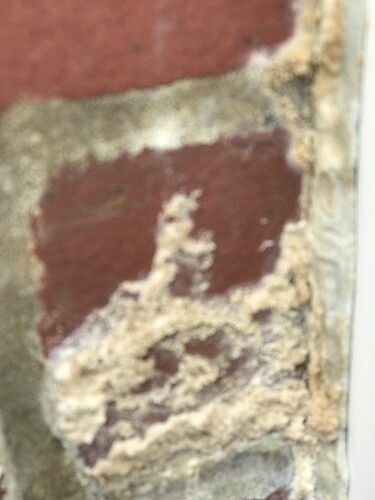 If you look closely you can see where the repointing stopped in several areas, thus making me think the mason used muriatic without the neutralizer. Not 100 percent on this, guesses and assumptions lead to problems.