Has anyone used this for their soft wash hose? See link to the hose on Amazon.
I haven't, but wonder how well that will hold up to strong SH mix? Not sure if it's made for chemicals, I guess you could email the company to find out. A lot of people love that type of hose though.
The reply was from Flexzilla. From Amazon page:
Q: Will this 1/2 ID airhose hold up to sodium hypochlorite or bleach?
A: Hello,
To best answer your question, would you mind giving us a call? We can be reached at 800-645-8258.
Actually it's discussed here: Impressed with flexzilla - #13 by ShinedUP
Yes it's bleach/SH safe.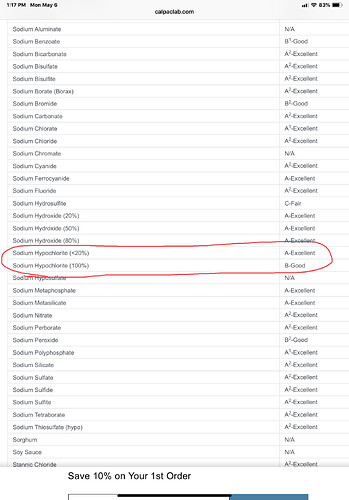 I used it most of last season and it worked great. Pressure Washer Products even sells it as a soft wash hose now so others must be using it too.
I hate my 3/4 flexilla garden hose. It flattens out on my reel and restricts flow. If I only need 50' off the reel I have to pull all 200 off.
Appreciate it! Clearly I should have taken more time to use the search function.

I've been using it for a few months and love it. We'll see what the future holds, but good so far
Great. I have 250' being delivered on 9-18-20.
I use it - I love it now - as @TexasPressureWashing mentioned the ball valve was the only thing keeping me from loving it. I added the valve and that keeps it from flattening out between jobs. Thanks again for the advice @TexasPressureWashing!
I've got it on a 12" Stainless Titan Reel and it's been great for me with roof and house washes.
Just finally filled out a little mobile soft wash system with a 12 V 5.5 GPM, on a cart. I bought a air hose reel from Harbor freight to mount my 1/2 inch ID 3/8 male to male flexzilla air hose (which has been working great! Just wanted to mount it). Does anyone know whether or not an air hose reel, and specifically the air hose swivel will actually work to transfer liquid?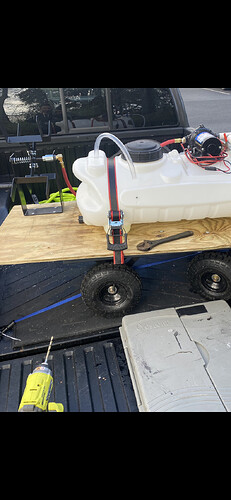 A lot of the air hose swivels are made out of brass which isn't great for sh. I would replace any o-rings with viton.
I use 250' of flexilla ½" for my software hose. It works good.
Thanks so much, will do!!
Could you attach a picture of the ball valve setup pls.
I don't have it setup like that.